Other Recommended Products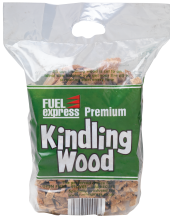 Our premium kindling wood is for use on open fires, stove boiler and barbecues. Ideal to get your fire started.
IMPORTANT NEW DELIVERY INFORMATION
Please read carefully before placing your order
How we deliver to you has recently CHANGED. We now send orders using a THIRD-PARTY pallet haulage company and deliveries are ONLY made to the kerb-side, on the hard-surfaced driveway at front of your property on pallets.
Before placing an order, please refer to our Delivery info page for more information.
Blaze Firelighter
Our premium quality firelighters are natural and ideal for all fires and barbecues.
Reliable Ignition
Clean and convenient to use
Eco-friendly
Odourless
These natural firelighters are made from pine wood sawdust that has been impregnated with flammable paraffin wax.
They are non toxic and friendly to the environment. A natural way to successfully lignite any fire.
Weather Forecast
7-Day weather forecast for UK
UK